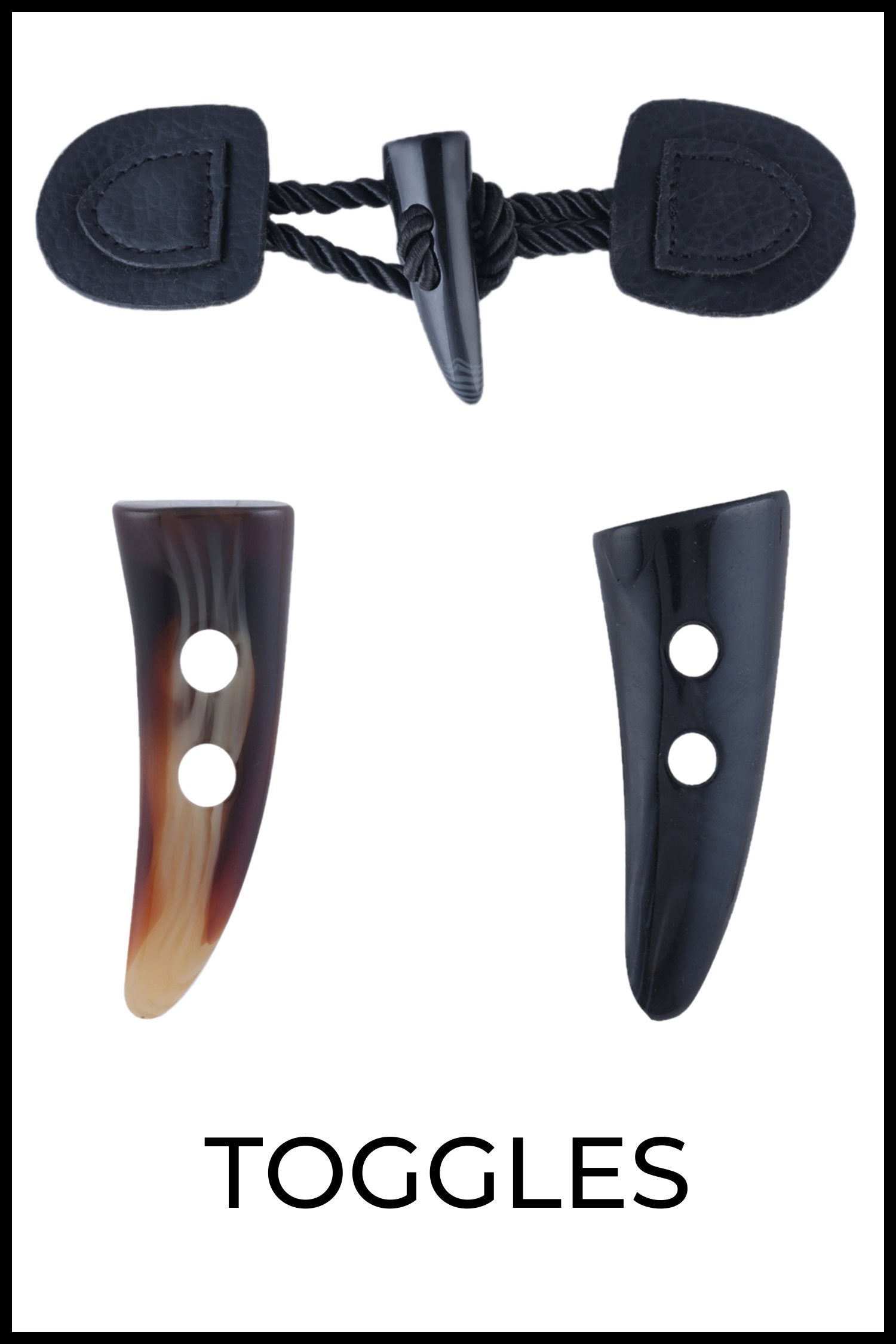 IT'S ALL ABOUT TOGGLES...

Toggles add a particular flair to your dresses, suits, blazers and coats. Whether your designer dresses require horn or pu leather styles, Jhonea got you covered with wide-ranging curation of toggle buttons with endless creative possibilities. These Designer toggle buttons and frog closures can take your style from good to great, by adding that tiny little detail to attention. From sweaters to bags, toggle buttons are most widely used for clothing. Curated designer imitation horn toggle buttons & metallic frog closures are very elegant and they add grace to your suits, coats, blazers, jackets, overcoats, trench coats, duffle coats, sweaters, capes, etc. Offered in different styles, colors and sizes, toggles are versatile closures for all your outwear applications. These toggles have an excellent finish and beautiful texture. Toggle is also perfect for upholstery, jewellery making, embellishing, soft furnishing, tailoring, sewing, and knitting.
PU Leather toggles are some of the boldest and most couture methods of closure in the apparel industry. Made from pu leather these toggles are excellent for fastening duffle coats and other classic outerwear, but also work as great accent pieces for handbags, hats, clutches, shoes and more. Jhonea is one such place where one can find all the designer toggles for your creative bespoke collection. Available in wholesale & for individual use as well.