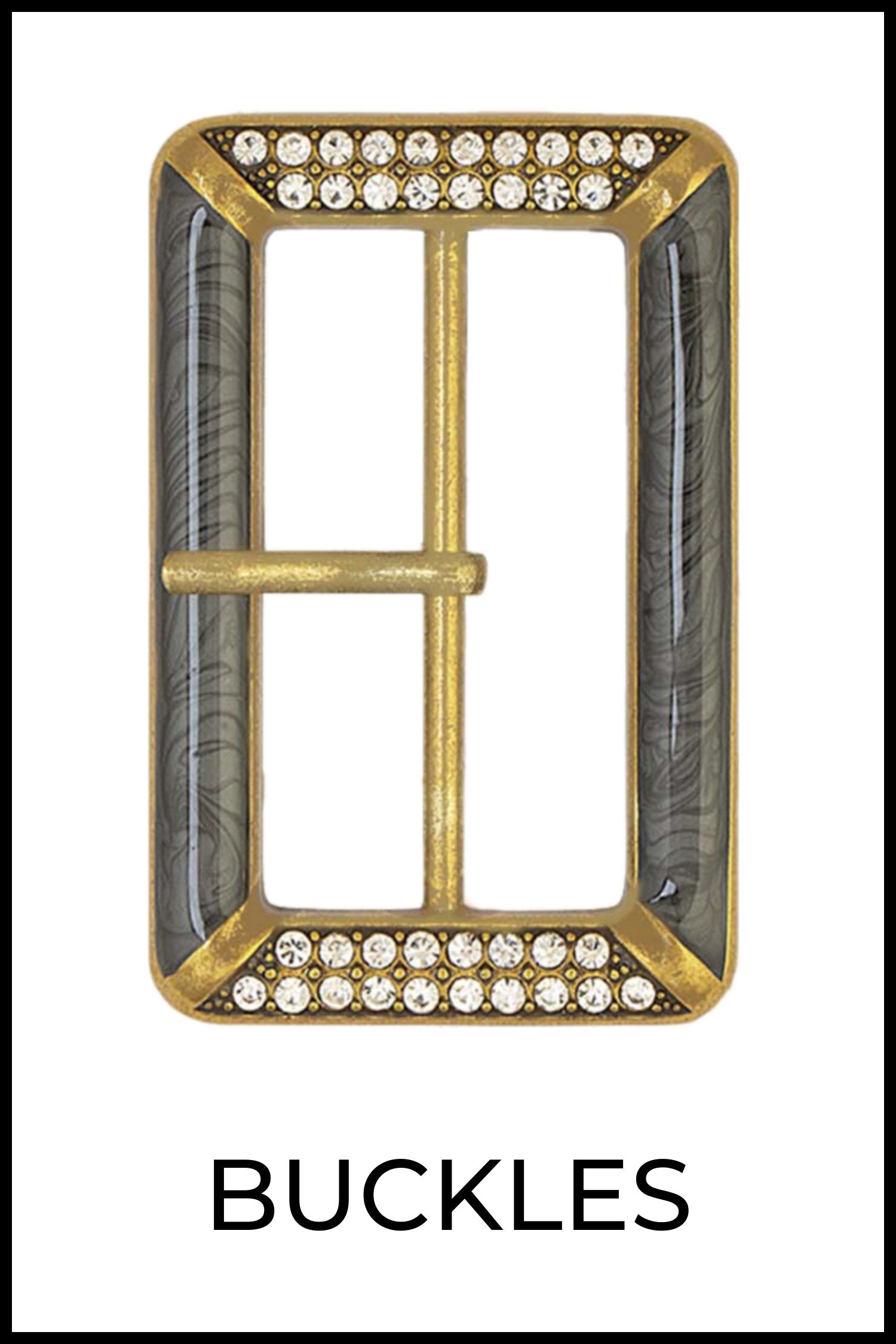 IT'S ALL ABOUT BUCKLES...

Buckles are used on a variety of fancy belts, bust belts, waist belts, etc. Get that designer look with these fancy & fashionable belt buckles. Made of good quality with great strength, durability & long‑lasting premium design buckles. Also used to decorate on various fashion accessories like hats, shoes, bags, purses, embellishments, corset, etc.
Adjustable & sliding single prong/tongue fancy belt buckle, sliding buckle, vest buckle, tailor's choice buckle, gliding buckle, double prong/single prong, diamond buckle, clasp buckles, two-part buckles, etc. A Buckle/clasp is used for fastening two ends such as straps or a belt, in which a buckle attached to one of the ends is fitted or coupled to the other. 
Buy premium quality designer belt buckles for clothing of men & women on Jhonea. Available in various shapes, sizes, colors, textures, & many more these clothing accessories are classy & vintage-looking clasps & buckles that will help fashion designers, fashion designing students, couturiers, bespoke designers, tailors & other craft makers create what they aspire. Available in wholesale & for individual use as well.