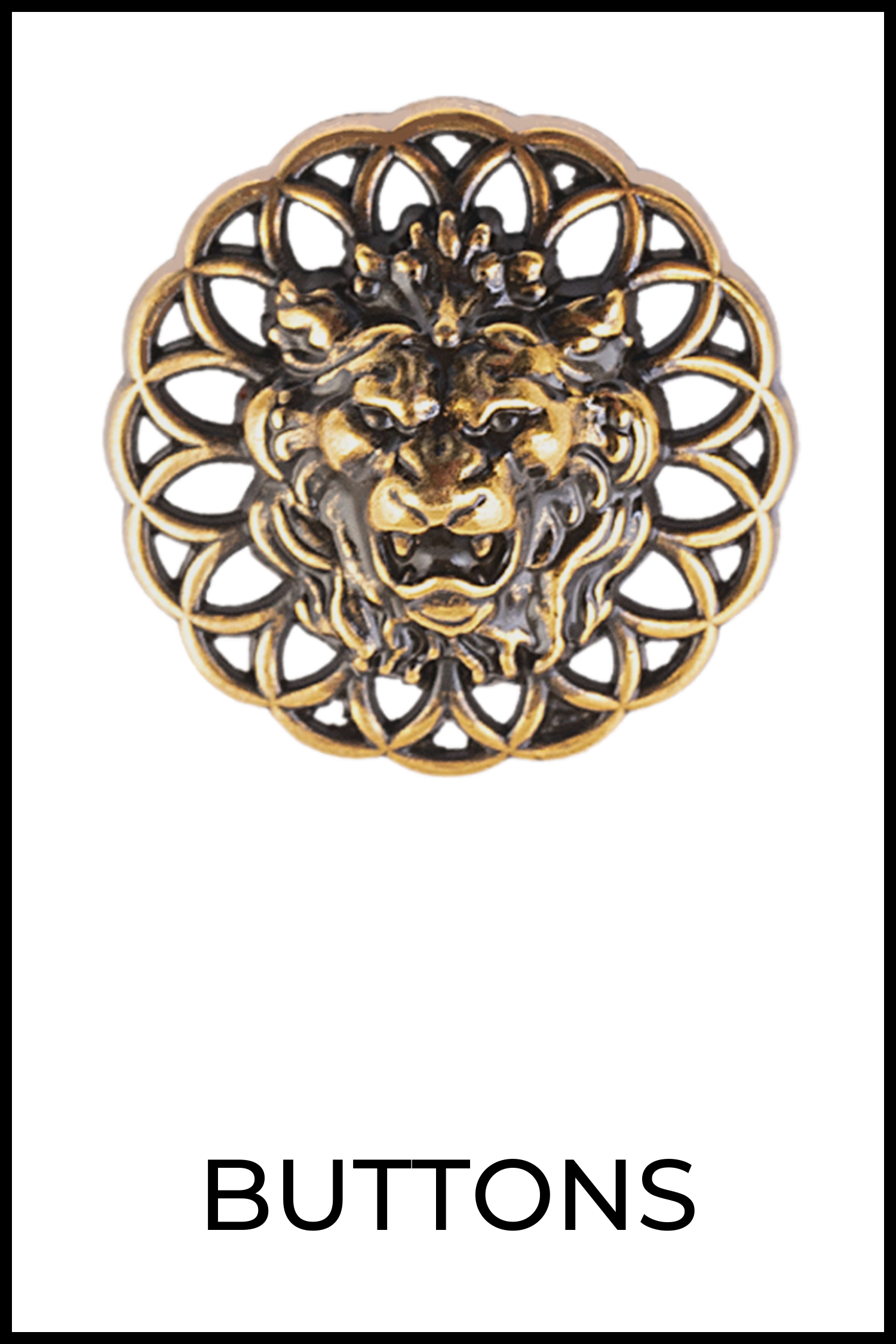 IT'S ALL ABOUT BUTTONS...

Our buttons are eminently suitable for jacket styles ranging from the traditional to the suavely urbane to the très moderne. Our buttons are available in a multitude of finishes, including silver, gunmetal, brass, gold, antique, bronze, matte, shiny, enameled, etc. Designs include simple braided rims, beaded rims, lion rampant, crown and crest, lion, Fleur de Lys, and many more classics. Don't stint on buttons, but complete your bespoke designer clothes with our extraordinary buttons.
Jhonea Buttons consist of unique & carefully selected materials like metal buttons, polyester buttons, wooden buttons, acrylic buttons, glass buttons, diamond buttons. It is the best online store for designer buttons with all types of designs in different shapes/ sizes /colors for functional or decorative uses for all kinds of fashion designers, bespoke tailors, couturiers, boutiques, bag designers, & craft makers as well. We have all kinds of buttons available which are suitable for different types of dresses like suit buttons, blazer buttons, coat buttons, jacket buttons, sherwani buttons, bandhgala buttons, achkans, shirt buttons, pant buttons, buttons for sweaters, dresses, and many more. Order from our vast range of button collections online on Jhonea. Available in wholesale & for individual use as well.