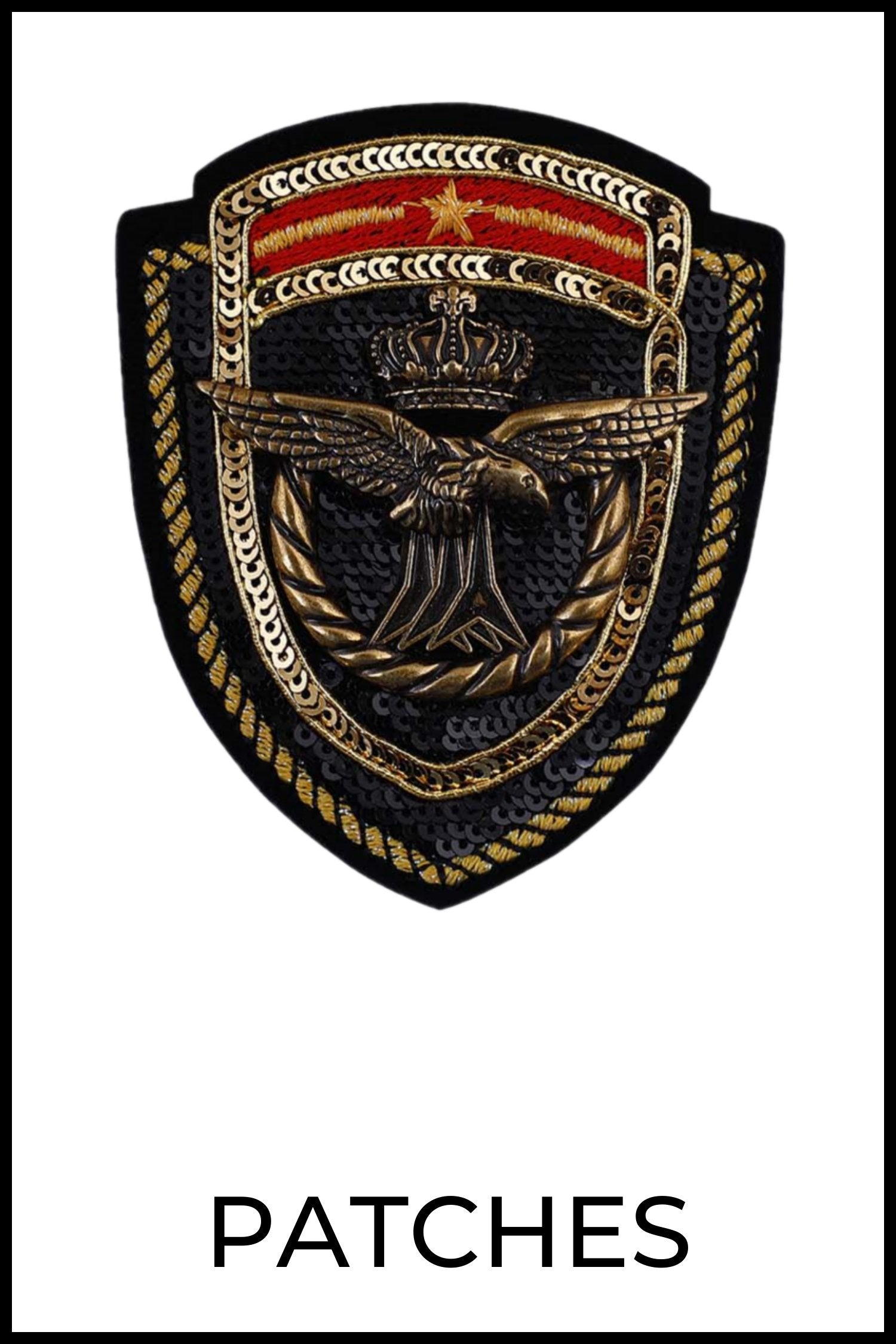 IT'S ALL ABOUT PATCHES...

Patches and appliqués can enhance any fabric design with a new stylish look. Unique patches available for your creative designs. Introducing dazzling Sew-on patches in assorted designs. These beautiful, best-quality patches are very modern in look and have great colour combinations to suit all attires. Upgrade any outfit by adding this personalised embroidered patch to it. Adorn your attires, DIY crafts & home accessories with beautiful sequins, zari & embroidered patches. They can easily be sewn with hand or sewing machine on any of your sewing endeavours. Patches are style elements that create a theme or pattern on clothing. Patches for clothes and motifs are of best quality and are finished with fineness.
Sew-on patches are often embellished with sequins, beads, or embroidery to add a finishing touch to any product. These patches can be repeated to create symbolism on the product. Sew-on patches are available in different styles and can be placed to highlight basic parts like a cuff, shoulder pads, pockets, collar, etc, in any apparel product, bags, and even shoes. Jhonea offers embroidery patches, cloth patches, iron-on patches, texture patches, handmade patches, chenille patches, bullion patches, beaded patches, zardozi patches, woven patches, printed patches, felt patches, and so on...Available in wholesale & for individual use as well.