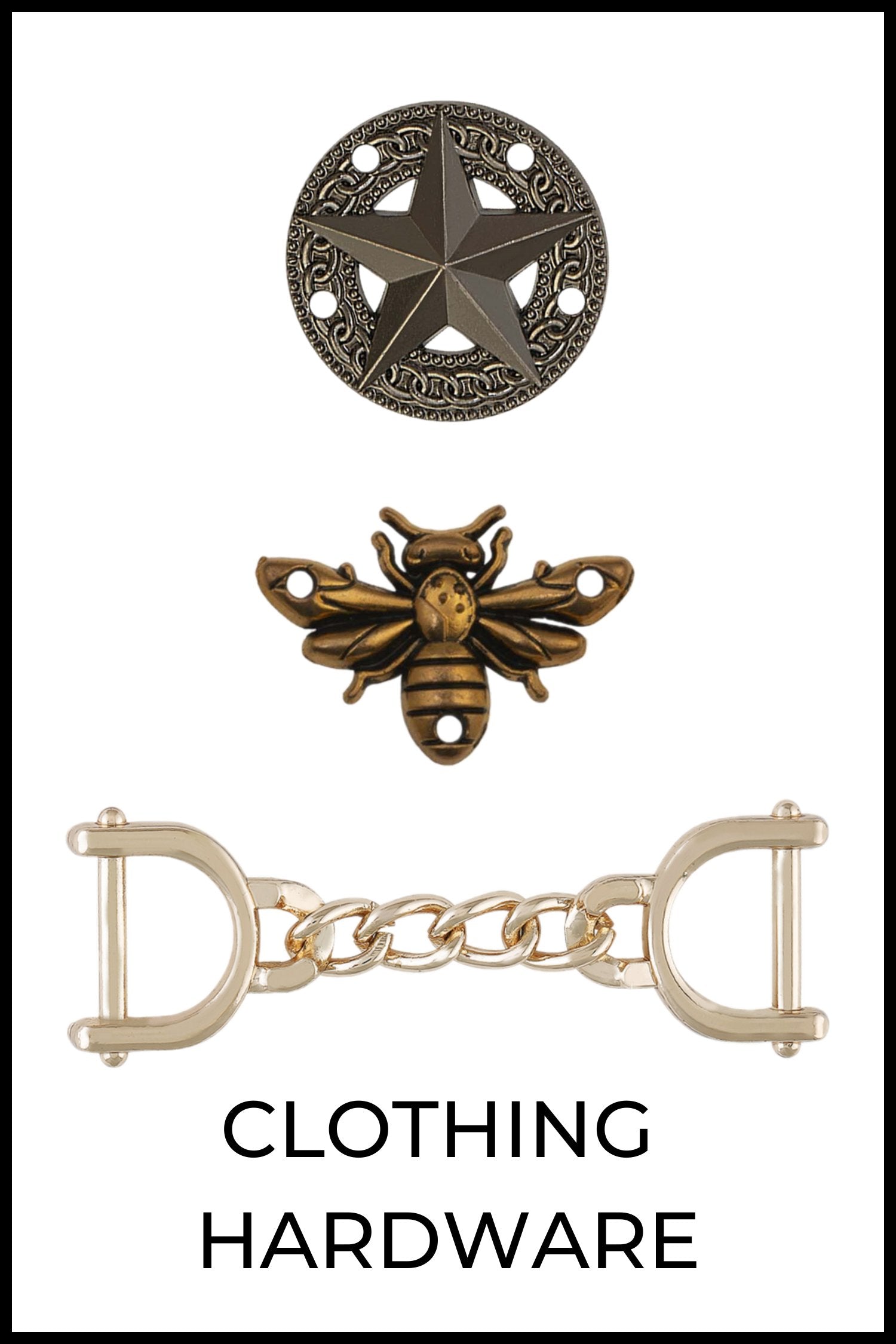 IT'S ALL ABOUT CLOTHING HARDWARE...

The classy simple specular design makes it the most popular & unique hardware for both men & women. Used on a variety of western clothes like jeans, jackets, coats, pants, tops/tunics, shirt, collar, cuffs, tops, blazer, waistcoat, ties, t‑shirts, skirts, denim, capris, jeggings, palazzos, bottoms, western sari blouse, bikini wear & many more. Unique design & chrome finish multipurpose metal trims and hardware accessories, neckline fittings, shoe buckles, metal fittings, connectors, bag fittings made from good quality & it has a good shine & is sturdy, durable & flexible in size. Easy to use with fewer efforts, simply hand sew it directly on the clothes, to create a unique designer look, also used as belt accessories, bags/handbags/clutches, footwear, jewelry making, gatefold boxes, gift wrapping, embellishments & other decorative purposes.
Fashion clothing hardware metal trim accessories for dresses of women's & men's clothing like top/blouse, pants, jeans, palazzos, jackets, track pants, joggers, shrugs, shirt, blazer, coat, overcoat, trench coats, gowns, dress, skirt, one‑piece, etc & kids clothing as well. Also used on fashion accessories like bags/purses/clutches, embellishments on clothes, craft projects, shoes/chappals/sandals & other decorative items. Get good quality designer clothing hardware accessories for your designer bespoke clothing only on Jhonea.
We have all types of clothing accessories solutions for fashion designing students, bespoke tailors, couturiers, fashion designers, and craft makers, etc. Available in various styles and designs for multiple uses. Also available in many colors, sizes & structures which is the best quality and is decorated on all types of dresses for men/women and kids clothing.