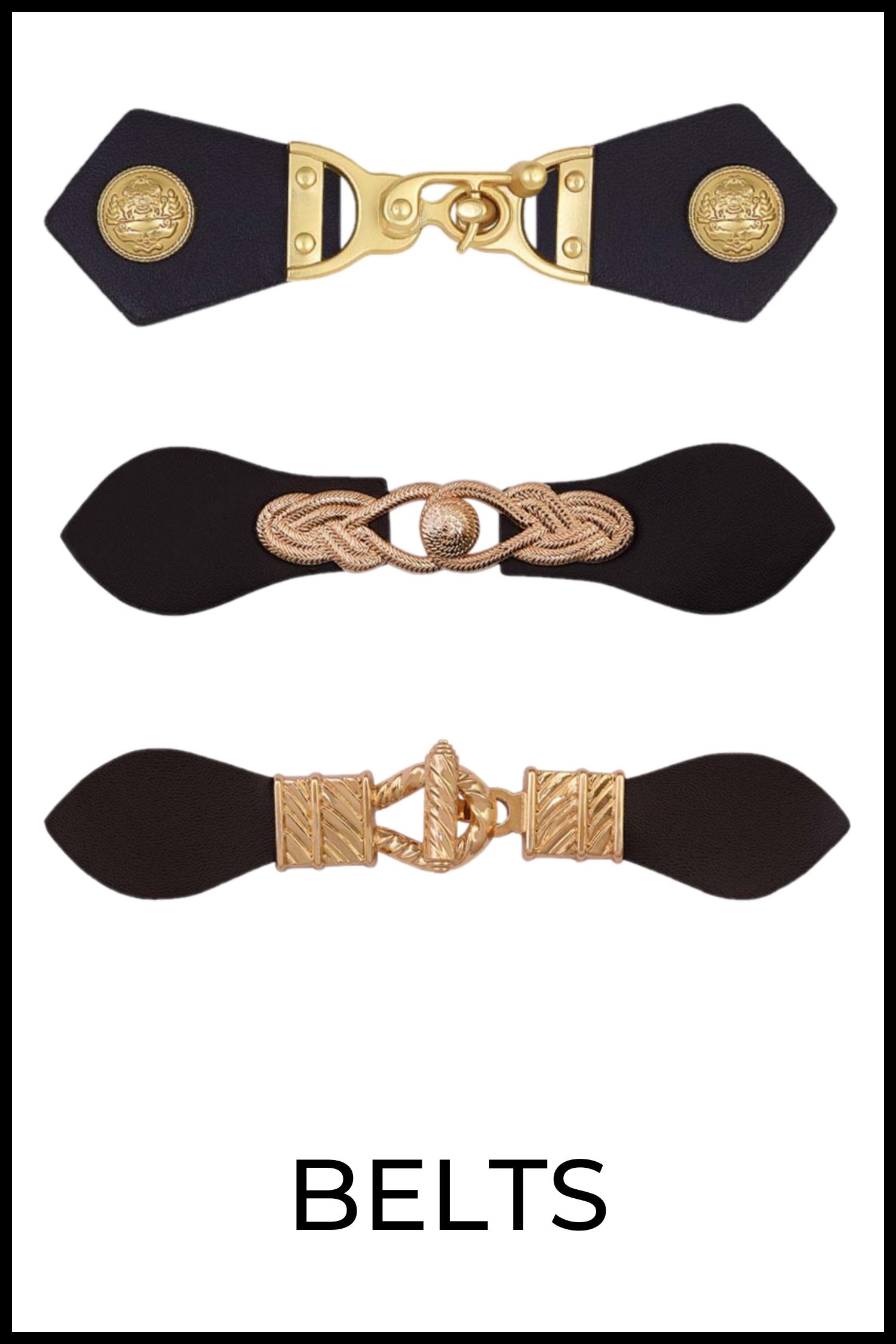 IT'S ALL ABOUT BELTS...

Show your own style & creativity in the crowd by using eye‑catchy belts on designer clothes. Enhance your dress or sari or a classic suit/blazer/top or any other garments to give a refined & complete finishing to your outfits. Also, use it on traditional & Indo‑western attire or any other oriental dress to create a unique designer look.
A belt is a stylish accessory that will enhance the overall look of your clothes. Perfect, incredible & beautiful-looking belts. Whether it's a pair of trousers for a chic return to the office, or cut-off shorts for the weekend, or an Indian sari, or any other suit/blazer/achkans adding a vintage, PU leather belt, rope belt or any other designer belt helps to elevate just about any outfit. Elevate those neutral dresses by pairing them with a matching belt for a subtle dash of glam.
Explore our huge selection of men's & women's belts at Jhonea. Find your favourites at Jhonea where fashion & quality go hand in hand. Latest styles of casuals, formals & much more in men & women fashion. Available in wholesale & for individual use as well.