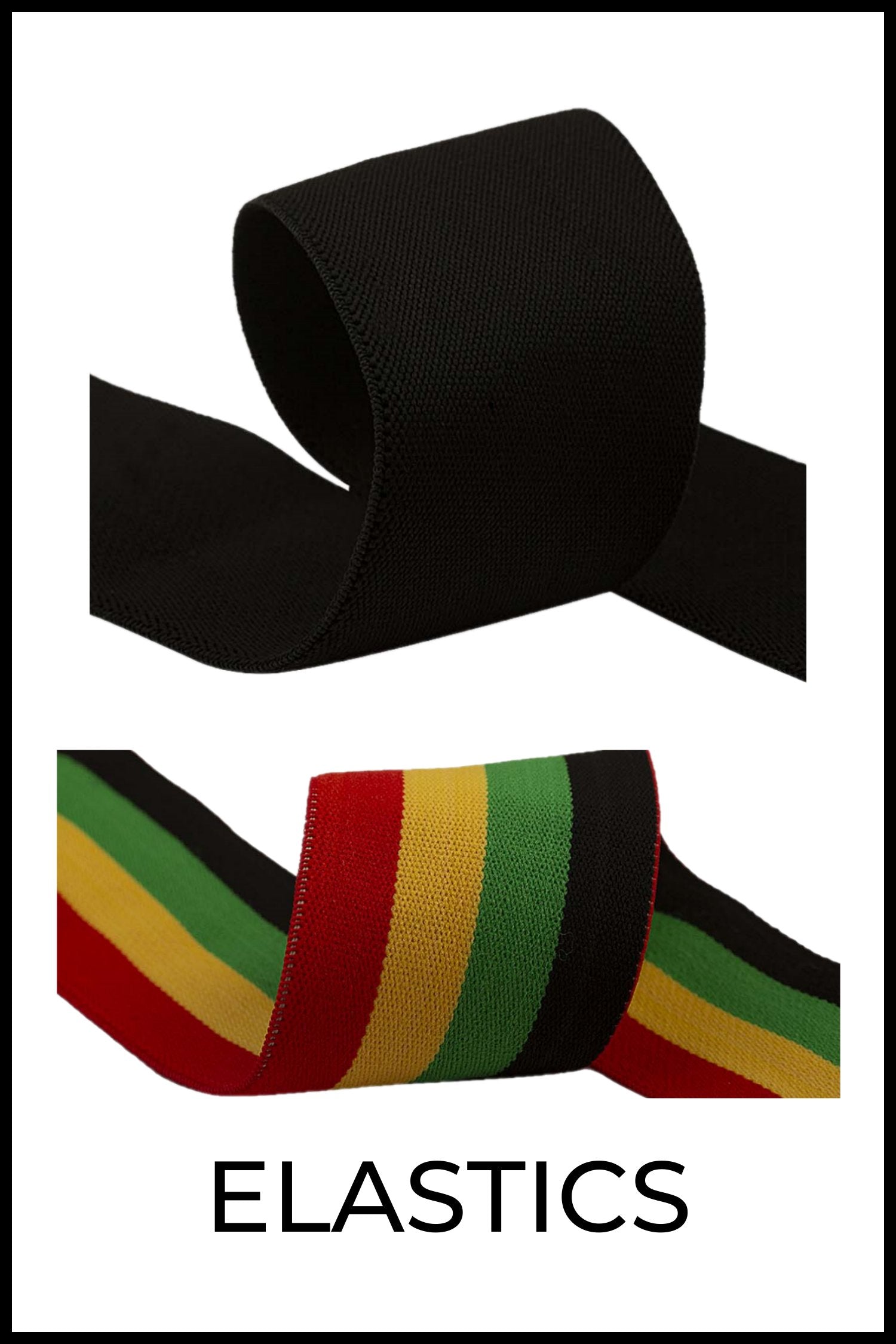 IT'S ALL ABOUT ELASTICS...
Jhonea has a variety of collections in Elastics from woven to knitted and braided, from sporty to glittery, all suitable for all kinds of western clothing to traditional wear for both men, women & kid's clothing as well. These designs will help you create designer-looking dresses, or will inspire you to create one. 
Fancy decorative lurex thread elastics, sporty elastics, tailor's choice waist elastic, buttonhole elastic, etc...made with the best technique for dresses of women's & men's clothing like top/blouse, pants, jeans, palazzos, jackets, track pants, joggers, shrugs, shirt, blazer, coat, overcoat, trenchcoats, gowns, dress, skirt, one‑piece, etc & kids clothing as well. Also used on fashion accessories like bags/purses/clutches, embellishments on clothes, craft projects, shoes/chappals/sandals & other decorative items. Get good-quality designer elastics for your designer bespoke clothing only on Jhonea.
We have all types of elastic solutions for fashion designing students, bespoke tailors, couturiers, fashion designers, and craft makers, etc. Available in various styles and designs for multiple uses. Also available in many colors and sizes in long/short/medium length elastics which is the best quality and is decorated on all types of dresses for men/women and kids clothing. Available in wholesale & for individual use as well.