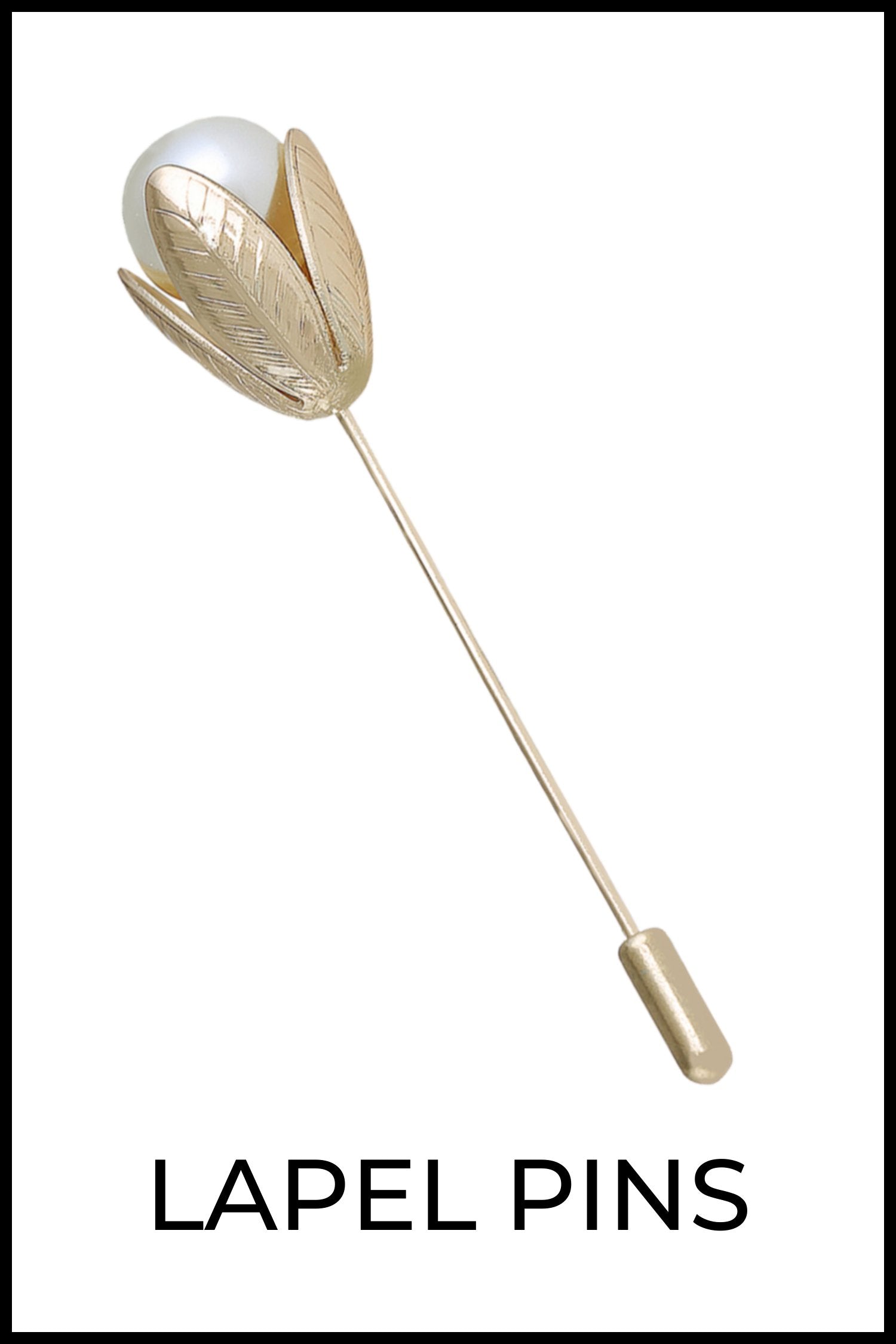 IT'S ALL ABOUT LAPEL PINS...

Lapel pins/ boutonnieres/ flower corsages can be worn with almost anything. Traditionally with blazers and suit jackets, but also coats, a tuxedo, or directly on your sweater or shirt. A Lapel Pin is a decorative jewelry item designed to be attached to clothes to give them a perfect finished look and make them complete by giving them a designer touch. Combine your lapel pin with other accessories, such as pocket squares or a tie clip to add an extra layer of complexity to the outfits. Sometimes simple accessories are all you need when your dress speaks for itself.
Unique gold & silver toned lapel pin with pearls and diamonds for men & women bespoke designer clothing like men's coat pin, sari pin, suit/blazer/jacket/shirt pin, Kurti/sari blouse/shirt/hijab dress, etc. Also suitable for various kinds of fashion accessories like handbags, purses, clutches, shoes, hats, scarves, & many more. Available in various styles & designs this fancy-looking lapel pin jewelry is suitable for bridal & groom's wear to kids' clothing, a lapel pin is just the right addition you need to complete the debonair look & feel. Available in wholesale & for individual use as well.