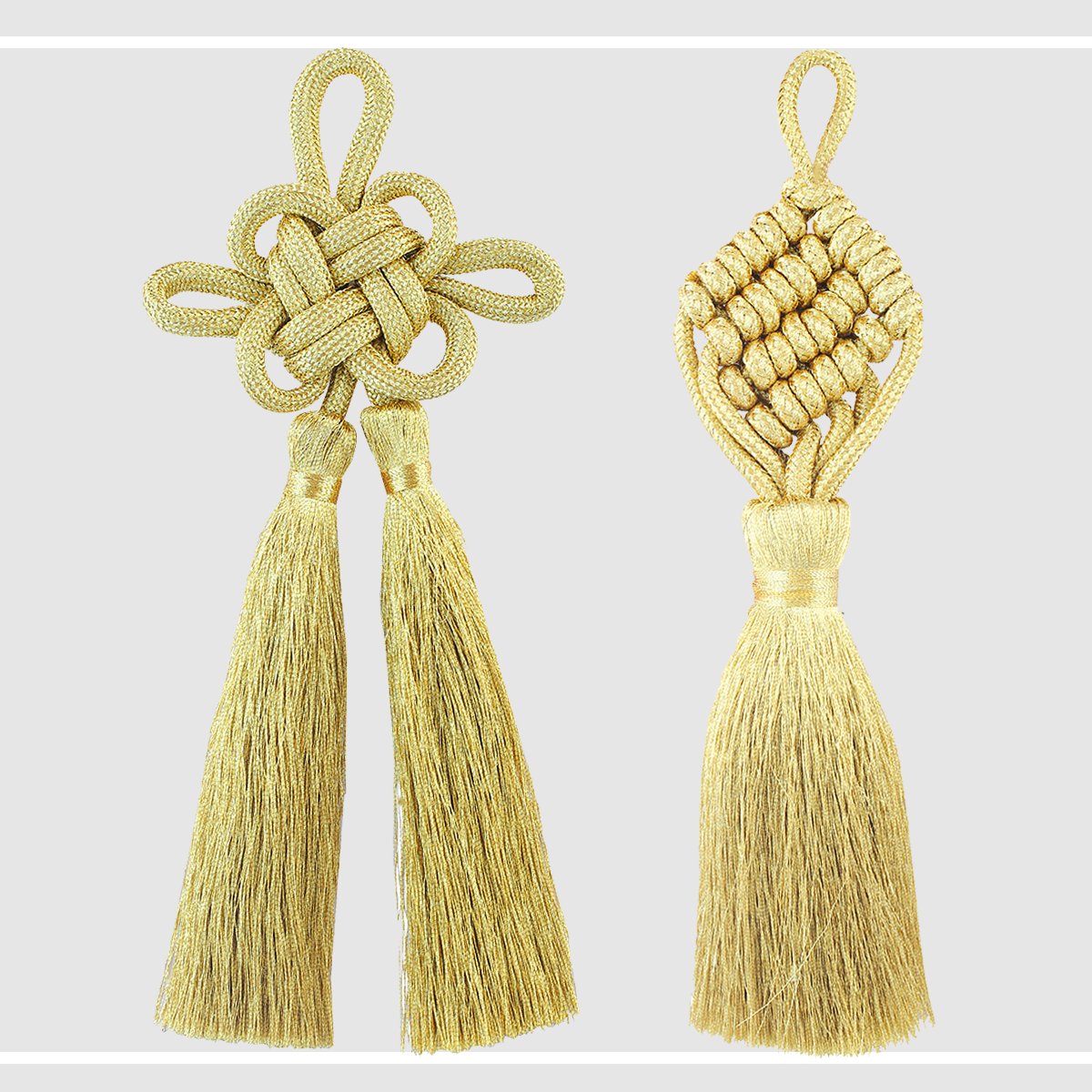 TASSELS (Inactive Temporarily)
IT'S ALL ABOUT TASSELS...

Show your own style & creativity in the crowd by using eye‑catchy tassels on your designer clothes. Enhance your dress or sari pallu or dupatta or any other garments to give a refined & complete finishing to your outfits. You can also use it on sherwani & indo‑western attire or any other oriental dress to create a unique designer look. Medieval design pair of metallic cord tassel has a Turk knot design with thick hanging metallic thread tassel & a loop for easy attachment. Available in pair shiny metallic braided cord tassel is a stylish accessory that will enhance the overall look of your clothes & is made from good quality metallic threads. Perfect, incredible & beautiful looking shiny metallic braided tassel is a handcrafted double tassel with Turk knot designs.
Style elements that create a theme or pattern. Tassels/ latkans are of good quality and are finished with fineness. Sew on tassels embellished with beads, threads, embroidery, mirrors, and sequins to add a finishing touch to any product. These tassels can be repeated to create symbolism on the product. Sew-on tassel embellishments are available in different styles and can be placed to highlight basic parts like the borders & edges of sari, dresses, & many more, get creative and create your own designs, in any apparel product, bags, and even shoes. These beautiful tassels are very modern in look and have great color combinations to suit all attires. Upgrade any outfit by adding these personalized tassels. Get it all online only at Jhonea Accessories.